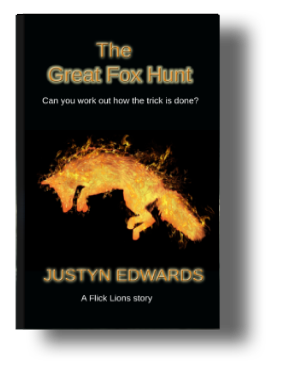 Famous TV magician the Great Fox died with no heirs, so he left a competition to find a worthy successor. Contestants on the Great Fox Hunt will try to solve the puzzles he built in his old house and claim his legacy. All on live TV.
Flick Lions wins a place on the hunt. She may only have one leg, and she may only be a girl (How many famous girl magicians are there, let alone one-legged ones?) but she does have plenty of tricks of her own up her sleeve, and she's not interested in winning the Fox's tired old props. She's after something much more important.
Because the Great Fox destroyed her family.
And inside that house is something that will change the world of magic forever.