I've rewritten the blurb for Stories of the Light:
Danny's father went missing making a documentary about some World War Two tunnels in Poland. Then a car crash took the rest of Danny's family and the lower part of his left leg. It also took any hope of being a filmmaker like his father. It's hard to follow in someone's footsteps when you've only got one foot, or stand up for the truth when simply standing can hurt.
But some stories demand to be told.
Danny gets the opportunity to finish his father's final film. When he arrives at the tunnels he finds everything he's been told is a lie. His family were not what they seemed, and the stories he's been telling himself also aren't true. He is capable of making this film. He can uncover the truth. He just has to keep going one painful step at a time.
But some secrets are buried for a reason.
Stories have power and there are those who don't want this one coming into the light. They'll do all they can to prevent it from being told. If Danny keeps digging he may never make it back to the surface as he's uncovered the most terrifying tale of them all: one that's still being written.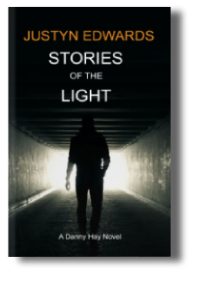 And started a brand new and exciting project. I have a structure worked out for this: