These look like directions for something. Any ideas?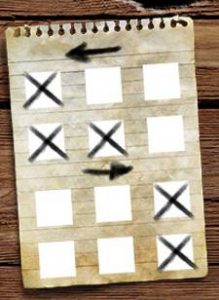 Yeah - I saw that. It was left of the middle. No, right of the middle. Definitely right. But then it was [...]
I don't know what that means but I saw something similar at a show he did a year or so ago.

What do you think this is?